Pool Maintenance And Repairs
Swimming pools are amazing, especially in Glendale where the temperatures can reach 100 degrees or more every single day. Even if you check your pool every single day to make sure it's operating normally normally, eventually, your pool will need a little maintenance.
Professional Pool Services & Maintenance
In The Greater Phoenix Area
Here at Pelican Bay Pools, we specialize in pool repair and pool maintenance. Our professionals know exactly what to do in order to fix your pool, whether it be a simple chemical wash or a complete pool motor repair. The experts at Pelican Bay Pools are ready to help get your pool back to pristine working order.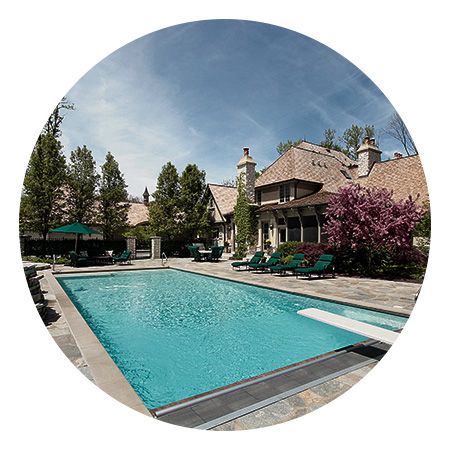 What Pelican Bay Pools Can Do For You:
POOL RESURFACING
POOL DECK REPAIR
POOL CLEANING
POOL EQUIPMENT INSTALLATION
POOL EQUIPMENT MAINTENANCE
POOL REMODELING
AND MORE!
As one of the best pool repair companies in Glendale, our experts can help with a wide variety of problems. Whether they're basic repairs and maintenance, like pool tile cleaning, or much more complex, such as fixing tricky leaks and clogs, the professionals at Pelican Bay are ready to help. Our pool repair technicians are all highly trained and will be able to find and fix all kinds of problems that may be plaguing your pool.
Get professional pool repair as well as other pool services in Glendale when you partner with Pelican Bay Pools. See below for some of the expert pool repair services we can provide for you, or contact us to answer any questions and to get a free quote.
Pool Automation Troubleshooting
Pool Filter Cleaning / Sand Change
Pool Filter Repair
Heater Repair and Installation
Fixing Electrical Issues
Pool Draining and Chemical Wash
Pool Lighting
Pool Pump and Motors
Pool Plumbing Leaks or Clogs
Pool Motors
Pop Up / Infloor Cleaning system / Pool Vacuums
Salt System Installation, Repairs and Cleaning
Swimming Pool Light
Pool Tile Cleaning
Pool Timer Installation and Repair
GREEN POOL CLEANUP SPECIALISTS
We've all let our pools go green at one point or another. If your chlorine level drops too low, it's easy for algae to take over and give your pool that "green pond" look. Pelican Bay Pools is incredibly good at cleaning green pools. We will do whatever is necessary to make your pool water sparkle again. Sometimes it's as simple as fixing the water chemistry in your pool, but if the algae has gotten out of control, our staff can perform a complete drain, acid-wash, surface sanitization, and refill process; quickly and effectively removing your algae problems.
Green pool gone… Crystal clear water and smiling swimmers return!
POOL DRAIN AND WASH
If you have issues with your water chemistry or its been a few years since your pool has been drained give us a call. We will drain your pool and do a wash of the pool surface. Swimming pool needs to be clear and clean of debris or there will be additional charges.