Get Pool Draining In Glendale
In The Greater Phoenix Area
Need help draining your pool? Looking for basic pool repair or want to completely renovate your pool? Pelican Bay Pools, the best pool company in Glendale, are experts when it comes to pool maintenance, including pool draining and pool cleaning. We can help you safely drain your pool, clean it, repair anything that might be wrong, and offer other pool maintenance for all residential pools in the Glendale area. Keep reading to learn more about our pool draining and pool maintenance services, or contact us to set up your pool inspection today.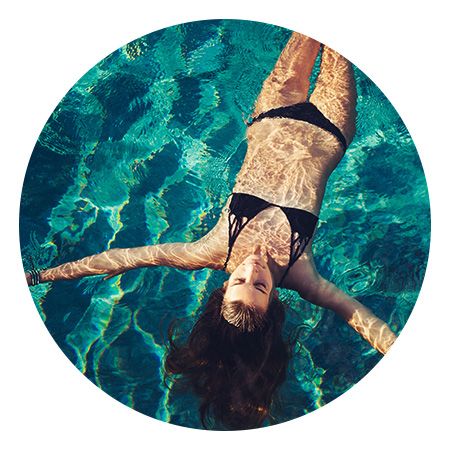 Why Choose Our Pool Maintenance Company
EXPERT POOL COMPANY WITH YEARS OF EXPERIENCE
PROFESSIONAL POOL DRAINING SERVICES
POOL CLEANING GETS RID OF MOLD, ALGAE, AND OTHER HARMFUL MATERIALS
POOL HEATER MAINTENANCE FOR GAS AND ELECTRIC HEATERS
POOL EQUIPMENT INSTALLATION FOR MOTORS, HEATERS, AND LIGHTS
TOTAL POOL RENOVATION SERVICES
AND MORE!
The Best Pool Maintenance In Glendale
Unlike other pool companies, the experts at Pelican Bay Pools have years of experience working with all kinds of pools. Our team will be able to help you no matter what kind of pool maintenance you need. Keep reading to learn more about the pool maintenance we can offer you, or contact Pelican Bay to schedule your Glendale pool inspection today.
Pool Draining
If you've never done it before, or you're just unfamiliar with the process, draining your pool can be an arduous task to do correctly. Let the experts here at Pelican Bay Pools help you safely and efficiently drain your pool no matter what time of year it is.
Pool Heater Maintenance
Pool heaters allow us to use our pools all year. Unfortunately, every now and then, they need a little help. When your pool heater needs a little TLC be sure to partner with the best pool service company in Glendale at Pelican Bay Pools. We offer pool heater installation, pool heater maintenance, pool heater repair, and more!
Pool Resurfacing
In order to keep your pool healthy and full of water, you'll have to have it resurfaced every now and again. Pelican Bay Pools offers quick and efficient pool resurfacing services in Glendale to help keep your pool happy and healthy.
SCHEDULE YOUR POOL INSPECTION
If you need pool draining or pool maintenance in Glendale, then we're the perfect pool company for you. Contact Pelican Bay Pools to schedule your pool inspection today and see what we can do for you.